Breckenridge Campground is affiliated with the f
ollowing
 National 
Reciprocal Camping Programs. 

Coast to Coast membership
includes access to over 300 membership campgrounds as well as access to  200 Good Neighbor Campgrounds which are commercial campgrounds offering special pricing to Coast to Coast members.
Resort Parks International membership
  opens the door to unlimited travel experiences for you and your family to remember for a lifetime.  Whether  you crave adventure in new, exciting destinations or you simply dream of a peaceful escape in 
serene settings, your favorite  memories still lay ahead.
Adventure Outdoor Resort  membership
provides members with the means to 
enj
oy the ultimate outdoor vacation experience. Our  diverse campgrounds and other affiliati
ons offer members countless travel opportunities.  Travel with or without a RV  to some of the finest resorts  in the most desirable locations across the United States and Canada. 
These Programs offer Easy on-line reservations which ensures that the welcoming committee will be awaiting your arrival.
Memberships in these reciprocal Campground Programs are available at our campground
Call John at 931-788-1873 for current specials ! 
 OR EMAIL            john@brlrvcamping.com 
<<<<<<<<<<<<<<<<<<<<<<<<<<<<<<<<>>>>>>>>>>>>>>>>>>>>>>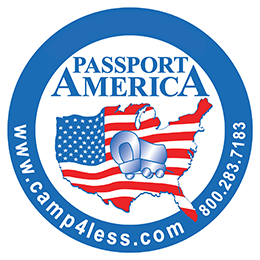 Passport  America
 is the original and largest Discount Campground program offering 50% discount at over 1800 campgrounds.  For the Passport America program, make reservations directly with the campground.
Passport
 America Memberships available in office 
We accept GOOD SAM